Bloody Gerry Holiday Gift Guide
3 gifts for the cocktail enthusiast
It's that time of year again when Mariah Carey's "All I Want for Christmas Is You" is being overplayed on every conceivable audio outlet.
Those first few notes make me cringe and go into a state of panic. I've learned that the best way to deal with cringe-worthy Christmas music overload is by enjoying a delicious cocktail like a bloody mary. Here are 3 gift ideas for your fellow cocktail enthusiast. 
Booze Delivered
Who doesn't like having booze delivered to them? With apps like Saucey and Drizly you can do the best kind of online shopping and gift someone a nice bottle of something special. Here are two links to get you started.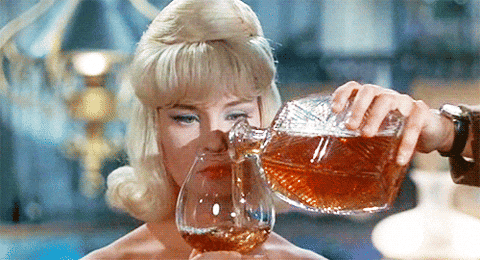 🍸 http://help.sauceyapp.com/customer/en/portal/articles/2408591-how-does-gifting-work-
Mixology Bartending Kit
I love this idea so much I literally just bought it. This is an option for everyone. Every person and home will feel classy AF with this mixology bartender kit. They also have different options for the price that fits your budget. I went with copper. 
https://www.amazon.com/Mixology-Bartender-Kit-Bartending-Foolproof/dp/B07TD5245P/ref=as_sl_pc_qf_sp_asin_til?tag=bloodygerry-20&linkCode=w00&linkId=c0b9e2eb91734dbd6a38d112f9316c00&creativeASIN=B07TD5245P
BLOODY GERRY BRUNCH GIFT SET
Of course, I'm going to recommend gifting our delicious tomato nectar! Bloody Marys on a cold winter morning during the holidays is a wonderful treat to lift one's holiday spirit. Check out our holiday gift pack!